In which I write a blog post comprised primarily of tweets from other people. I think normally we call this "being lazy."
At Asilomar this year I gave a talk on math electives, which was kind of fun:
Also I Ignited…[Alternative Title: Help–I'm On Fire!]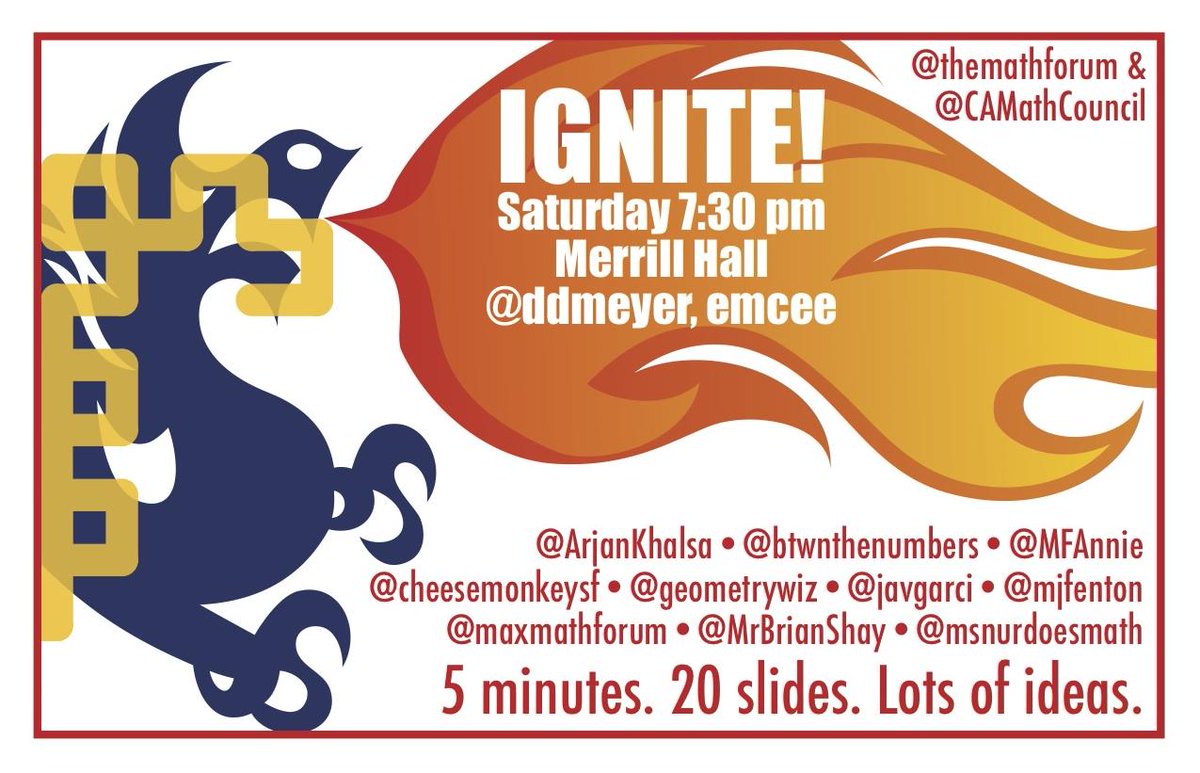 But unfortunately my Ignite talk didn't include any unicorns.
Instead, I talked about raising the value of mistake-making in the math classroom:
Some people were kind enough to tell me I did okay (even without the unicorns).
Holy crap, there were a lot of people…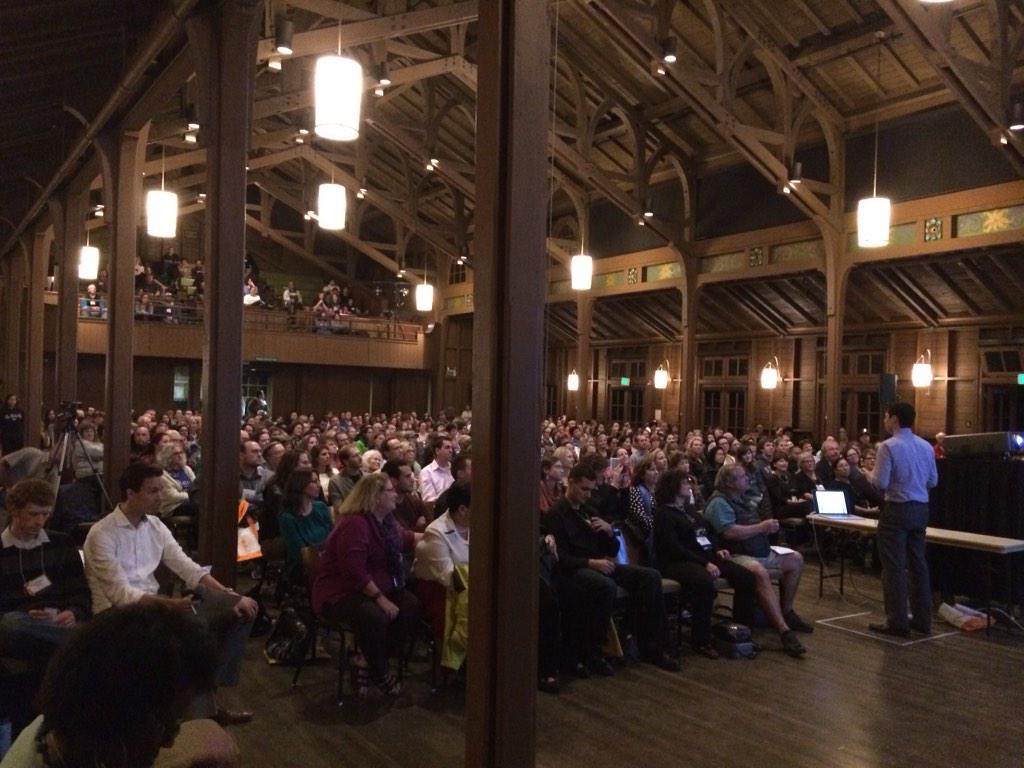 All in all, it was a fun time. See you next year!